The Elite 4 Bull Bars for Your Ford Ranger Ute 2023
Top 4 Bull Bars for Your Ford Ranger Ute: Ultimate Guide for 2023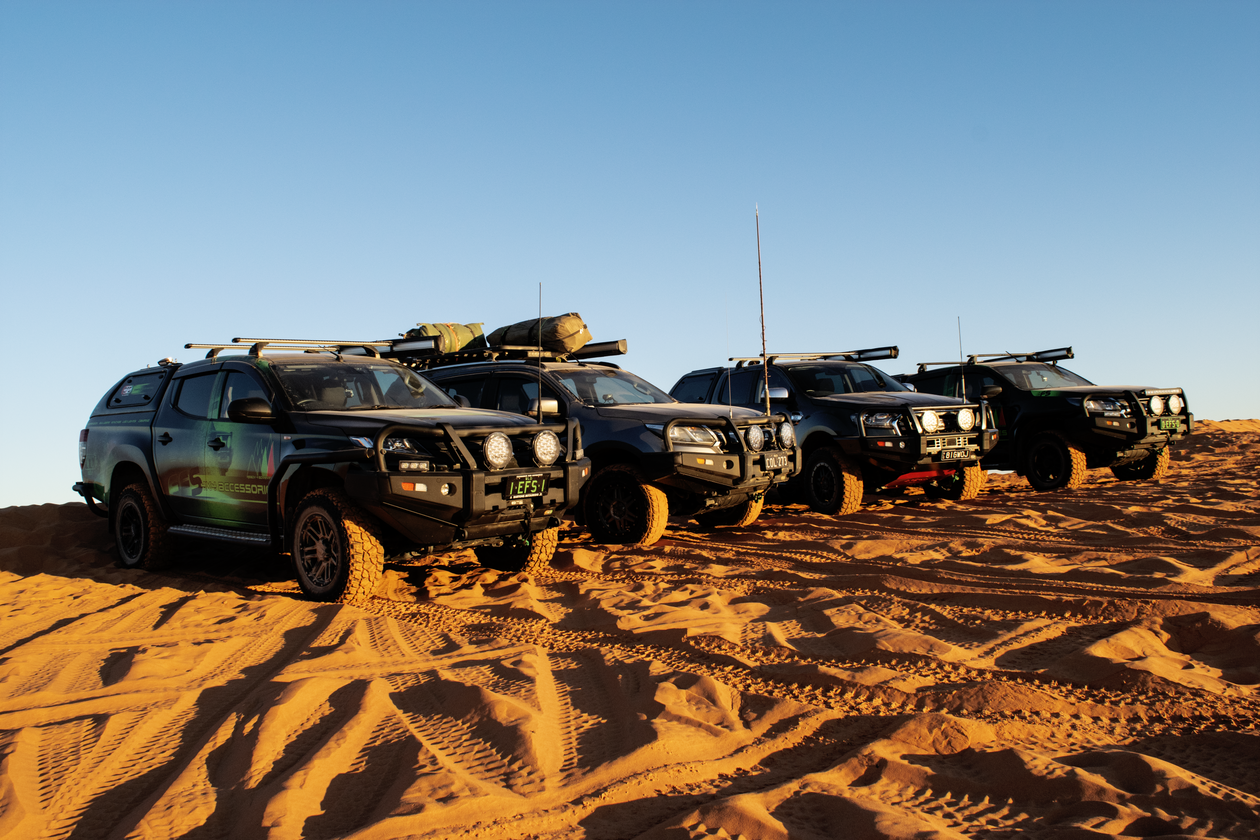 Tackling tough terrains or cruising the outback at night in your Ford Ranger Ute? A premium bull bar isn't just a style statement—it's essential. Beyond looks, it boosts safety, offers mounting versatility, and embodies the off-road spirit.

WHAT ARE THE DIFFERENT TYPES OF BULL BARS?
Equip your vehicle with a aftermarket bull bar for enhanced shield against wildlife, off-road debris, and as a prime spot for lights, antennas, and winches. Dive into the vast array of Ford Ranger bull bars, predominantly crafted from steel or aluminium. Here's a rundown of popular types:
BUMPER BAR
The bumper bar is a basic level of front-end protection and is certainly not as durable as say the single loop or triple hoop, but better than having no protection at all.
SINGLE HOOP
A single loop bull bar is usually attached to the bumper and then goes over your vehicle's grill to protect your radiator. The single loop is a very popular choice of bumper bar and provides much of the protection for night driving or animal protection you require but with a lighter weight.
TRIPLE HOOP
The triple hoop bull bar really is at the other end of the scale. It's the heaviest bull bar but also provides your Ford Ranger with the maximum protection. Naturally, these appeal to 4x4 drivers and those using their Ute's for work.
NUDGE BAR
Nudge bars are a good budget choice and offer medium range of protection. They may offer some protection in the event of an animal strike and can be used for light 4WD'ing activities.
HERE ARE THE TOP 4 BULL BARS FOR FORD RANGER
1. EFS Stockman Bull bar
EFS Stockman Bull Bars are Australian-designed for our rugged conditions. Crafted from durable steel, they're Endura Coat powder-coated for longevity. They adhere to Australian safety standards and are airbag compliant. Features include 63mm top tubes, winch compatibility, LED lights, bumperettes, precise robot welds, bash plates, and dual aerial mounts. For top-tier 4WD safety, choose EFS Stockman.
The EFS Stockman Bull Bar is suited to the Ford Ranger PX3 , Ford Ranger PX1 2011-2015 & Ford Ranger Next Gen.
2. Rival Bumper
RIVAL bumper bars blend strength and lightness, crafted from 6mm aluminium alloy, bypassing the heft of steel. It's rust and corrosion-free, promising longevity. With a sleek design fitting your vehicle's curves, it's not only protective but also stylish. Winch-ready and equipped with indicator lights, Rival stands out as a top choice.
3. EFS Xcape Front Bar
EFS Xcape bars, tailored for Australia's diverse terrains, are crafted from premium steel and coated in EFS's Endura for optimal defences. They're airbag compliant and abide by Australian standards. Highlights: winch-ready, inbuilt fog lights, precise robot welds, lower bash plates, and an off-road-friendly approach angle with a sleek city look that doesn't compromise vehicle safety.
The EFS Xcape front bar is suited to the Ford Ranger PX2 and PX3.
3. Piak Elite Post Bar 
The Elite Post Bar seamlessly blends resilience with elegance, offering a robust winch bar that is adaptable for all settings.  Constructed from durable, anti-corrosive steel with a matte black finish, the Multi-fold wing design boasts strength and an ideal approach angle. Every bumper supports winch use and has built-in winch mountings. The split front panel design ensures maximum engine ventilation. When necessary, the bars are compatible with tech packs. Additionally, all bars have a 2-year warranty assurance.
To view a wide range of aftermarket bull bars, nudge bars, front & rear bars for all types of vehicles, check out the Brixton 4x4 Bull Bar page where you can find a huge selection of aftermarket bull bars and nudge bars to suit your 4WD.
We offer fast despatch and delivery to almost every region in Australia including Gold Coast, Brisbane, Melbourne, Sydney and Perth. 
Free shipping for all orders over $250 (exclude long, bulk or very heavy items).  We also have numerous fitment and installation centres available.
Plus you have the option of interest free payment option with ZipPay. We also have AfterPay too.
Read our blog about Meet the new Next-Gen Ranger!