Camping With Kids Top Tips
We've got all the helpful tips to make your next camping trip with kids stress-free and fun.
If camping with kids sounds fun but stressful and overwhelming, well this article is for you! Sure, while it might seem like a daunting and intimidating idea, camping with kids is easier and more fun than you think! If camping with kids is on your summer to-do list, here is everything you need to know before you go. Get your packing list ready!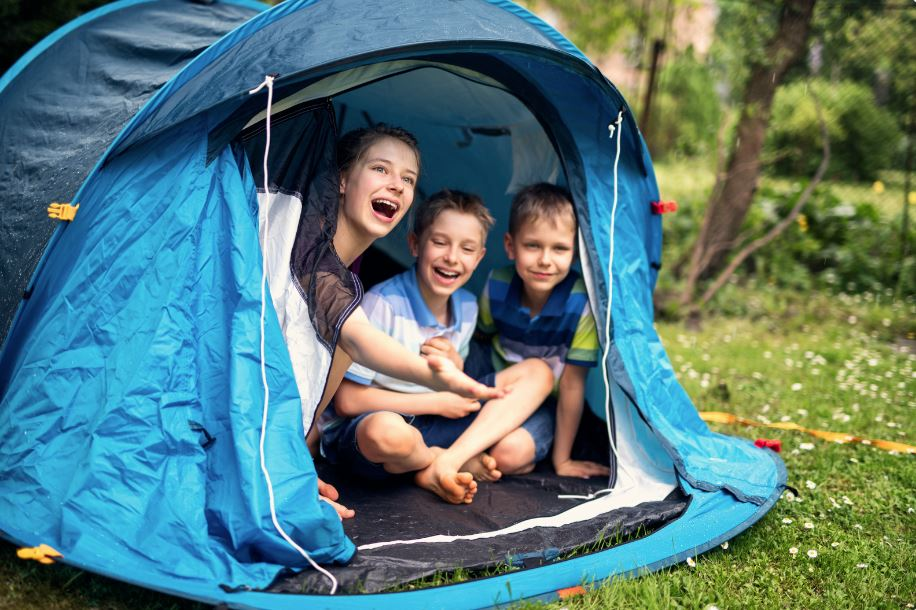 Why Camp with Kids
Spending time in nature is great, but it's even better if it can be spent with family. Plus kids have lots of energy to burn and what better place to burn it than the outdoors. Kids need to be in nature and it's great to teach them about the great outdoors, how to help start a camp fire, camp cooking, the fun of putting up tents and all the other fun things you can't do at home or school. Being immersed in nature is so fun. Getting outside and climbing trees is all part of being a kid. Plus they get to explore different parts of Australia, visit new camping grounds, sleep under the stars and make new friends along the way. Children can't bounce off the walls when you're outside in nature, so let's forget being perfect and get these children outdoors and into nature.
Camping or caravaning is also a great way to distance ourselves from the busyness of life where kids can escape the noise, the TV, the Wifi and all the constant begging for the tablet. Camping gets us away from technology and into making jaffles. Camping allows us to tune out all the things that don't matter in exchange for quality family time and memories that will last a lifetime. Camping with kids isn't as intimidating as you may think, and when prepared with the right camping equipment, it can be a really fun time.
Why People Hesitate Camping with Kids
Most people are under the impression that camping with kids is stressful, exhausting and expensive. It can feeling incredibly overwhelming by the idea of camping with kids because most people literally have no camping gear. However, getting all the accessories you need such as tents, camp lights, sleeping bags, torches and bbq, don't have to cost an arm and a leg. Plus nearly everything you need for camping can be found online. How easy is that!
One thing for sure is that your camping accessories don't need to be expensive or fancy. They need to bring a huge range of toys. Kids don't mind. But you do need equipment that is safe, durable and easy to use. You also don't need to plan elaborate activities for the kids. Kids easily find things to play with in nature and always make new friends when staying in a caravan park. Camping with kids is not only easy, but really fun for everyone! In fact, after your first camping trip as parents, I'm sure you'll head straight back and maybe stay at a national park or in the country or near the beach. You'll become addicted to sleeping under the stars at night and find that camping with kids can be not only fun but enjoyable too.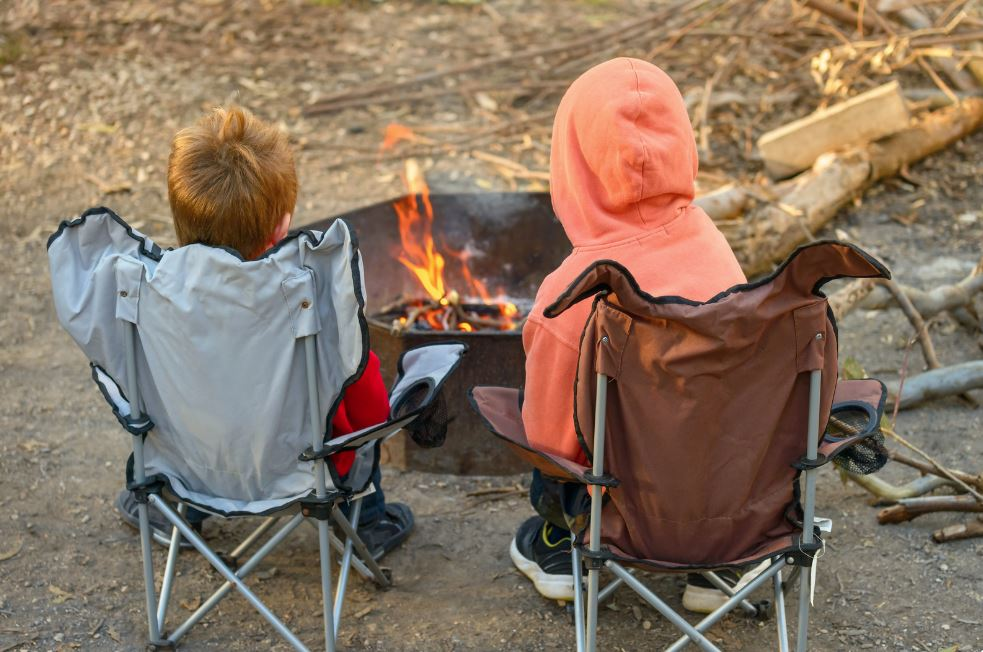 What to pack when camping with kids
Parents tend to overthink things, especially when it comes to camping with kids. When coming up with a packing list, it's important to keep it simple and remeber to pack the right accessories rather than pack the whole range. Think about what you really needed. We have compiled a full list of camping accessories for your next adventure outdoors!
The Basics
These items are your "must-have's" – and usually your big ticket items as well. We recommend purchasing good-quality gear that will last a lifetime;
Ground cover/tarp

Sleeping bags (or sheets & blankets)

Sleeping pads or air mattresses
Equipment & Clothing
This list is a basic list and will be different depeding on the season and where you go camping, also purchasing some these items new would be of benefit;
Clothing (plus plenty of extras for the kids!)

Picnic blanket

Toiletry needs (for each member of the family) + toilet paper

Camp towels (one per person)

Water bottles & water tank

Insect repellant
Games
Most kids don't need much in the way of entertainment. Nature is free! Here are some ideas to keep them occupied in case of a rainy day;
Bubbles

Glow sticks

Camping bingo

Coloring book including crayons

Journal

Binoculars or looking glass
Where to go camping with kids
Australia has so many great camping grounds, so finding a great campsite is as simple as Googling "campsites near me" and looking at a map. Camping with friends who have kids around the same ages as your kids is super fun. Some great places to go camping with kids in Australia is;
1) Adventure Whitsunday Resort, Airlie Beach

2) Discovery Parks Cradle Mountain, TAS

3) Mandalay Holiday Resort and Tourist Park, WA

4) Taunton Farm Holiday Park, Cowaramup, WA

5) Tallebudgera Creek Tourist Park, Palm Beach, QLD

6) Diamond Head Camp Ground, Sydney
Conclusion
Overall, camping with kids can be so much more fun than you think! Don't forget the mashmellows. All you have to do it go and have fun! It's important to pack all the correct camping accessories and test everything out at home first to ensure it works and has batteries. Give camping with kids a go and we're sure you'll love it!
Brixton 4x4 Adventure has all your camping gear and accessories! Check out our huge range online. If you are searching for a product and you cant find what fits your needs, get in touch and contact our service team via the online chat or email and we'll help search and find a solution for you.