All You Need to Know About 4x4 LED Driving Lights
For many people, fitting specialised driving lights to a 4WD is essential, however they don't know what kind they need or what are the trusted brands. Read on, as we tell you everything you need to know about choosing the right driving lights for your 4x4.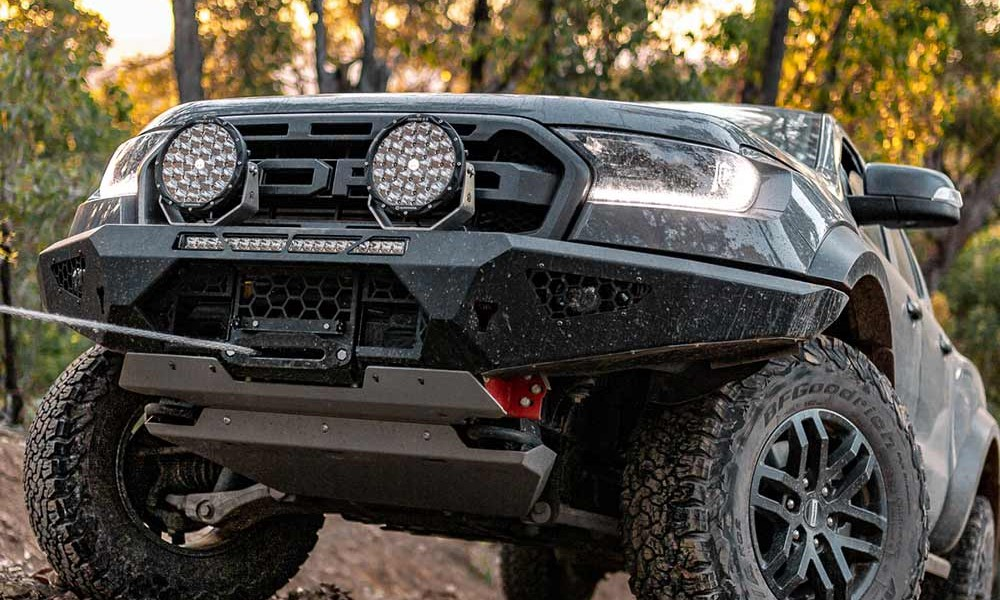 Fitting the right kind of driving lights to your 4x4 offers huge benefits by making it much easier to navigate your way in the dark, whether you're on an offroad adventure or working in your truck. These days, most 4x4s are manufactured with standard headlights, which are improving over time. However, the 4WD industry has now developed superior technology such as LED driving lights, quality light bars, brighter bulbs and the ability to see further in challenging situations such as rain, night driving and muddy conditions. These new lights go way above and beyond the factory setups on standard driving lights. These help to make driving at night significantly easier and safer, and here we'll discuss the different setups, why you'd want to get them and which quality brands we recommend and trust.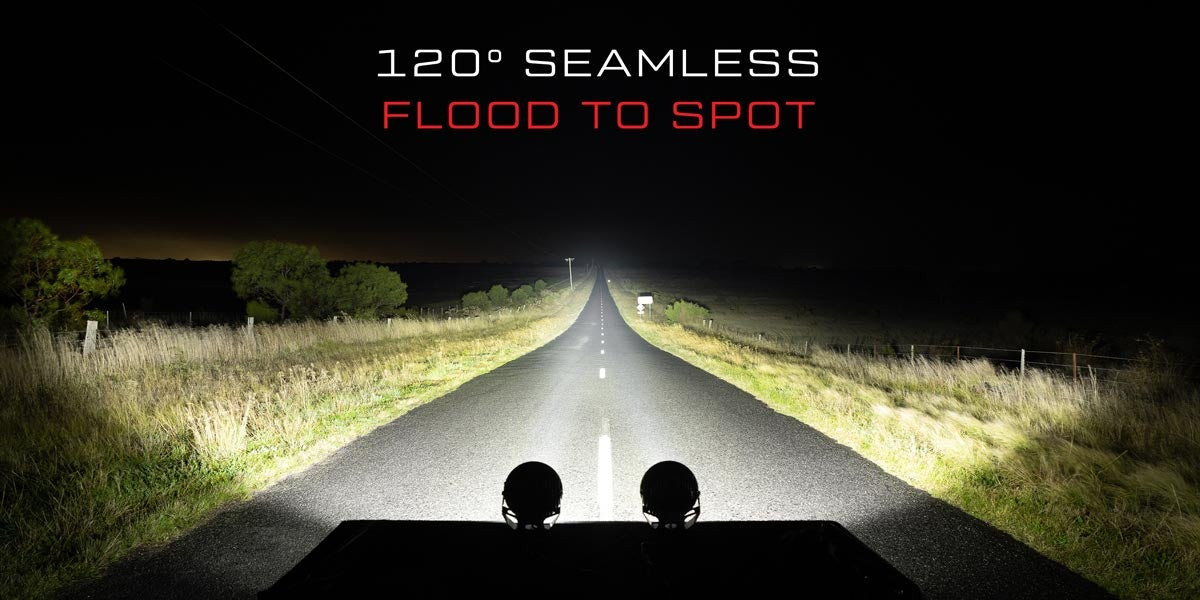 Why have driving lights?
Aftermarket driving lights are designed to give you better vision for night driving. Whether that's for heading up a 4x4 track, heading away camping on the weekend, driving on the job for nightshift or a multitude of other reasons. Additional driving lights can offer you a level of vision similar to daylight hours. The risks associated with driving at night are not just because of the reduced vision, but also fatigue. Strained and tired eyes quickly tire which is a recipe for disaster when it's close to your natural sleep time.
if you're driving around Australia, wild animals such as kangaroos, wombats and koalas tend to come out at night and wander onto the road, which can present as a road hazard and can actually be very dangerous. Many car accidents at night have been cause by animals on the road. Whether it's to see steer away from animals on the road, navigate dangerous roads, driving through bad weather, or working on the road, getting your 4x4 fitted with some high quality driving lights makes driving at night far safer and much more enjoyable.
Once you consider driving lights as a safety essential for your 4x4, it's well worth considering an upgrade to your vehicle's lighting. One accident with an animal on the road could notonly wreck your holiday, but seriously damage your vehicle too. Grabbing yourself some quality lights such a LED driving lights, a light bar or an LED driving lamp more than justify's the investment.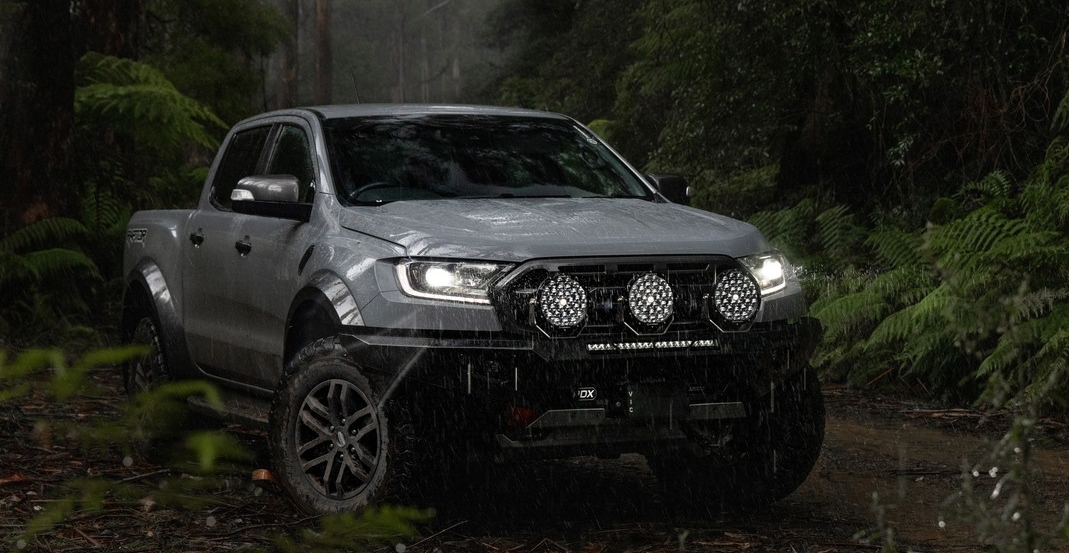 What types of 4x4 driving lights are there?
Although it may seem like you have many driving lights to decide between, we've picked our top recommendations to take the guess work out of it for you. Driving lights are continually advancing in technology, so you'll be spoilt for choice when it comes to looks, functionality and power.
1. 4X4 DRIVING SPOT LIGHTS 
Spotlights are generally round or hexaganal. The most common type sold is in a pair, however you can puchase the driving spot lights as a single light or even in a triple pack. Supernova Lighting provides a superior range of driving lights to choose from. The Supernova Infinite 8.5 LED Driving Light Pair is one of the most popular LED driving lights on the market. The Infinite 8.5 is their most powerful driving light, with incredible distance and a modular beam pattern that unlocks 180º of flood coverage. High-speed straights or winding mountains, the Infinite is unmatched in all degrees. These lights are a great addition to using your low beam headlights.
Another excellent 4x4 driving light produced by Supernova is the Rogue 8.5" MK2 LED Driving Light Pair. The Rouge an absolute powerhouse with 102 Watts of Osram LEDs, which surpass HID distance whilst providing an all-impressive, unmatched flood coverage that is seamless to 120º. If you're looking for a single pair of do-it-all driving lights, the Rogue 8.5 driving light will provide you with great lighting, cover you on the windiest roads and most technical terrain without the need of an additional light bar. These lights also come with a wiring harness. These lights seem much more popluar than other brands such as Stedi spotlights.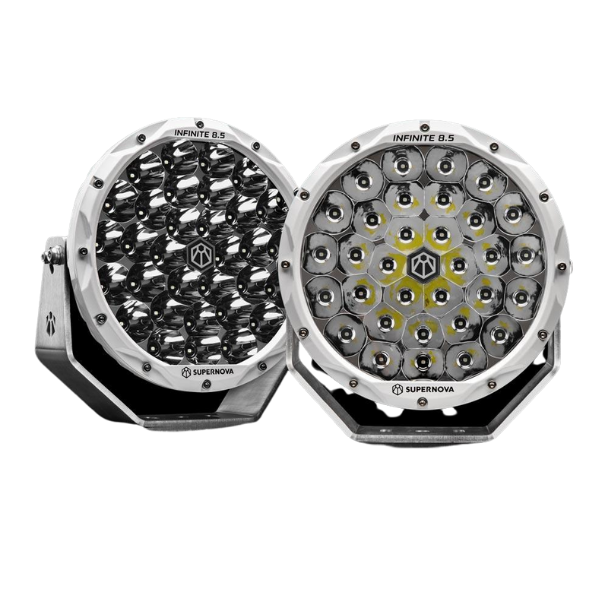 2. 4x4 LIGHT BARS 
Another option is getting yourself a light bar. A light bar is a slim, narrow row of lights. These lights can sit in the middle of the front bar or be attached to a bull bar. Again, we highly recommend Supernova when it comes to quality lights. We recommend the Supernova Double Row Lightbar Commander 32 Inch without hesitation and is very popular among 4WD enthusiasts. The Commander V3.0 Lights Bars takes the superior multi-output reflector design to the next level! With the complete array of ultra wide flood and hyper spot optics, you will not find a more optimal output pattern to light up the tightest tracks, widest trails and longest highways. The Commander V3.0 is constructed from only the best components and materials, giving you a light bar that has the best build quality. The 22" Commander light bar is quiet affordable starting at only $249.
EFS also provide an excellent light bar, and the Vividmax 21″ 180W Led Light Bar starts at only $219 for a 21" light bar.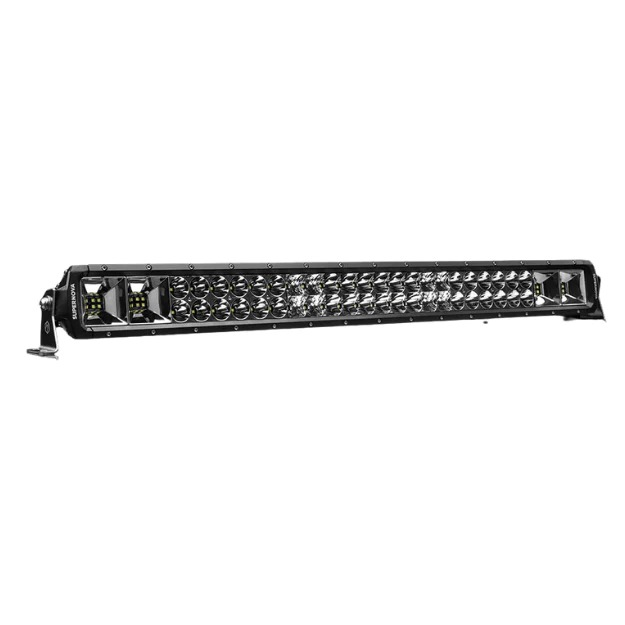 3. WORK LIGHTS 
Work lights are general term used for smaller lights which can be used for a varity of situations. Work or play, compact LED work lights provide light for all situations. The Supernova DX4 Hybrid LED Work Light 180 Degree illuminates a wall of light 180º edge to edge, covering what are traditionally dead areas for work lights. Four dedicated 5W XTE CREE LEDs mounted in deep spot reflectors provide a serious punch, ideal for ATV and motorbike usage, SUV, work utes or a camp light with four additional flood CREE XTE LEDs.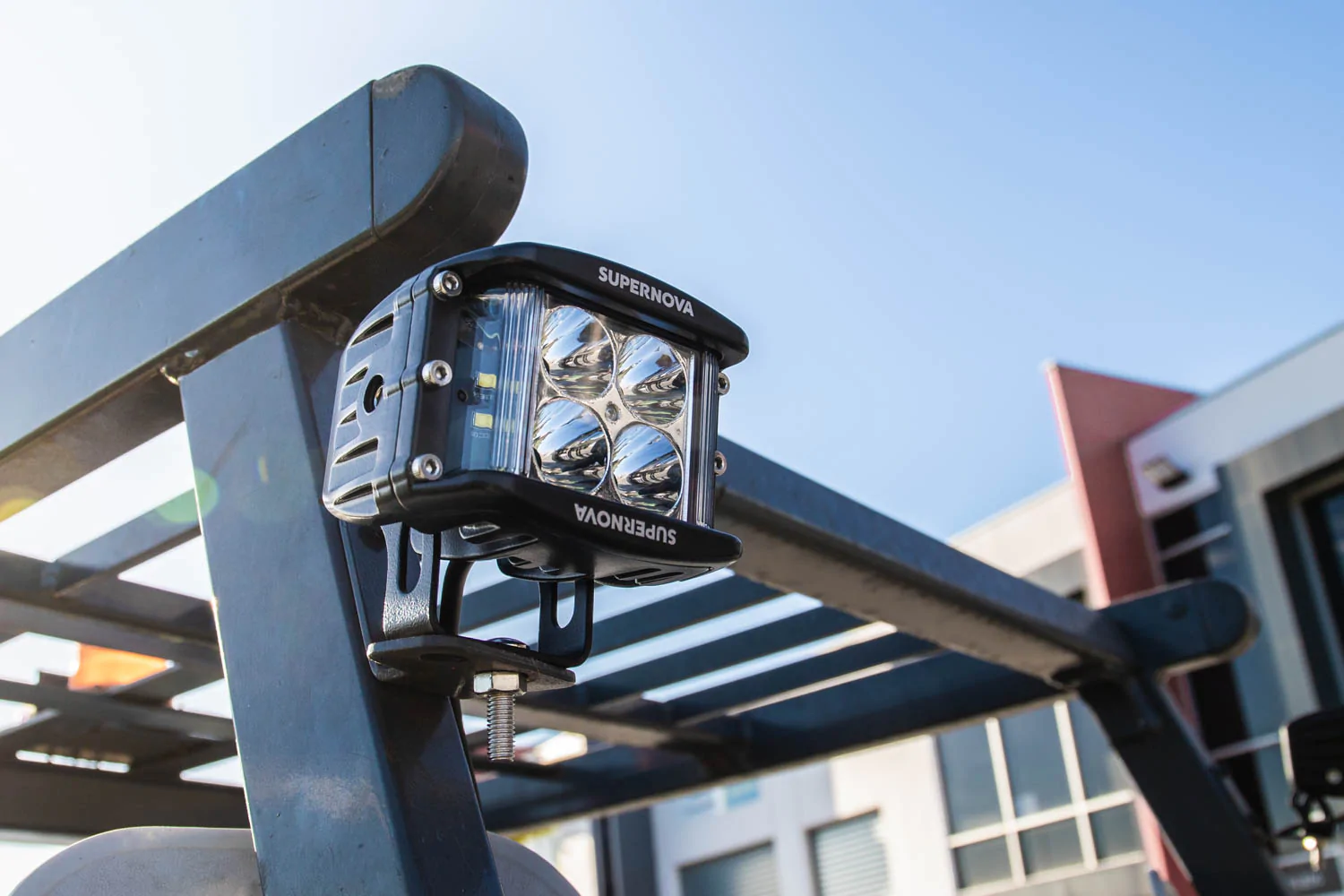 4. ROCK LIGHTS
Rock lights are small lights the size of a small rock. Rock lights are compact and near bulletproof. Their high output provides a direct surface mount solution in applications where there are no standard fixtures to fit lights. They are highly versatile 120º wide output flood offers endless installation possibilities. Whether you're lighting the path for your four wheel drive, a truck hitch area or boat deck, their IP69K waterproof rating and lifetime warranty has you covered for years to come. The Supernova Rock Light comes in a handy six pack or you can buy them as a single light. Fully sealed with a polycarbonate lens and housed in a solid aluminium cast, the rock lights are virtually indestructible, allowing a worry free operation no matter the conditions.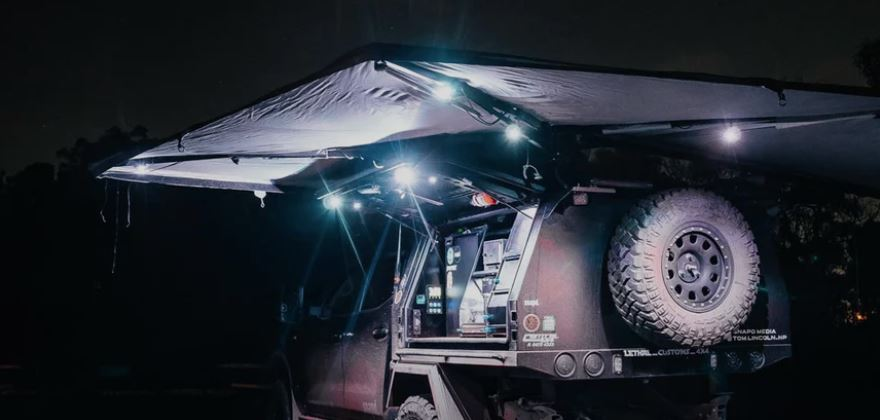 Where are you going to mount your driving lights?
There's a whole different realm of opportunities for mounting driving lights on your 4x4, depending on where you live and what rules your particular state allows.
Under the bull bar is probably the most common location, with driving lights occasionally being put on top, or on the roof of a 4x4 such as work lights or rock lights. They all have their own pros and cons, and as long as it's legal you'll get decent light.
Conclusion
As you can see, there are so many different LED driving lights available on the market for your 4x4. Most vehicles could certainly use an upgrade to a driving light or light bar, simply to make traveling at night much safer. Supernova provide a huge, quality range of lights to suit pretty much every 4WD and nearly any camping light solutions.
To view a wide range of LED driving lights, check out the Brixton 4x4 Lighting page where you can find a huge selection of aftermarket LED driving lights to suit your 4WD. It's easy shop online! We offer fast despatch and delivery to almost every region in Australia including Gold Coast, Brisbane, Melbourne, Sydney and Perth.  Free shipping for all orders over $250 (exclude long, bulk or very heavy items).  Plus you have the option of interest free payment option with Zip Pay. We also have AfterPay too.